What we do here and why we do it
At Timberline Farm the principles of permaculture and organic farming are used to create an environment where livestock and natural ecosystems thrive together. The farm's forests and wetlands are an oasis for wildlife and the pastures provide valuable habitat to an abundance of grassland species such as the threatened ground nesting bird, the bobolink. Using these pastures to ethically raise beef cows while enhancing the lands ecological value is the primary focus here at Timberline Farm. In fact, over 60 of this farm's 149 acres are involved in wildlife habitat conservation initiatives. For ecological, environmental and practical purposes planting trees is the second focus on the farm; since 2014 we have planted over 3000 trees here of over 20 different species. 
As cattle farmers our goal is to grow grass and lots of it. This means building fertility and creating abundance in the pastures is the most important thing we can do. It's not just the cows that benefit from this and the increase of wildlife of every kind since we started managing the land in the regenerative way we do has been so satisfying to see. The pastures literally buzz with life and it's all thanks to the cows. 
Our Cows
Our cows are 100% grass fed and finished. We don't feed them any grain at all, ever. The two main breeds of cattle here are Speckle Park, a uniquely Canadian breed that thrives in our climate, and Wagyu, a Japanese breed prized for beautifully marbled and tender beef. The speckled black and white cows in our pictures are the Speckle Parks and the black/dark brown cows are the Wagyus. The cows graze in our pastures from when the grass starts growing in the spring until the winter comes and buries the grass in snow. In the winter they eat hay in the comfort of our 7200 square foot barn and can go out onto the 15000 square feet of outdoor yards as they please. Hay is dried grass that is harvested from the pastures during the summer.
Quality without compromise
Caring for the land and caring for our cattle is our job and we take that job seriously. That care is our top priority and is our foundation for producing the top quality 100% grass fed beef that we do.  We are always working to continue improving all aspects of our farm for the cows, for nature, and for all of you that enjoy our beef!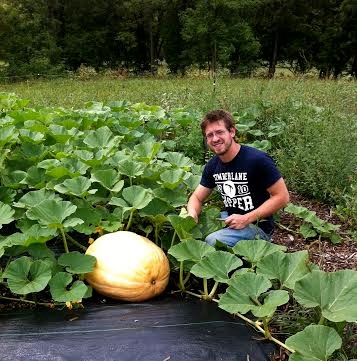 Your Farmers
We are Jared James, the Timberline Farmer, and Ashley Rezka, the Timberline Cowgirl, and this farm is our home. Jared grew up in Toronto but while studying Environmental Science at the University of Guelph he started to realize maybe he wasn't such a big city person. After graduating, with some healthy skepticism and a pile of optimism, he moved out to the farm and two years later, in 2014, registered Timberline Farm as an official farm business in the National Farmers Union. Being out in nature has always been his biggest interest. Before farming he worked for 8 years as a backcountry canoe guide in the Algonquin Park area. When the opportunity to be a farmer came along, essentially the opportunity to create a nature preserve of his own, he knew he'd found his calling. Six years later he met his Cowgirl and now she calls this farm home, too.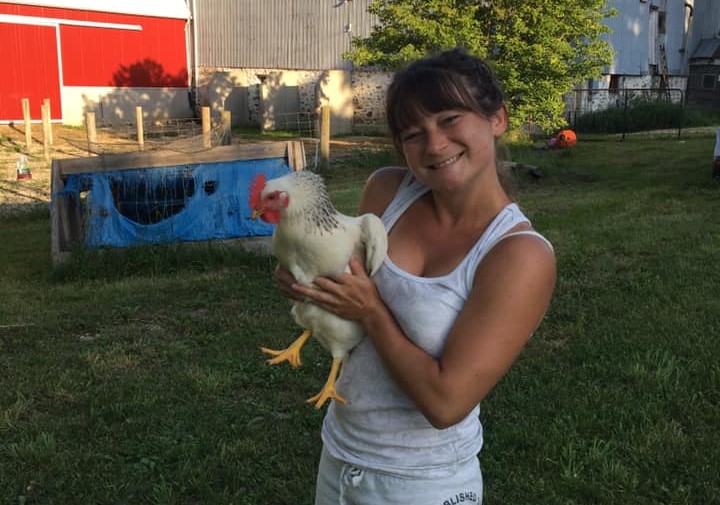 Ashley grew up in Newmarket, she has ridden horses since she was a little girl and always knew she wanted to be a cowgirl. She went to college and studied to be a Veterinary Technician. After graduating she maintained her riding hobby while running her own mobile dog grooming business. Then she met her Farmer and became a fulltime Cowgirl. When she's not caring for her animals or helping Farmer Jared with his cattle chores she is busy handcrafting beautiful western style leather works.